Instagram is one of the most popular social media platforms. Everyone loves to share their routine stories and videos on it. But, how can you see who viewed your Instagram video?
Could you see who viewed your Instagram post?
Would it show who watched your Instagram video?
Well! Whether you're using a personal or professional account, Instagram is an excellent tool for reaching out to people!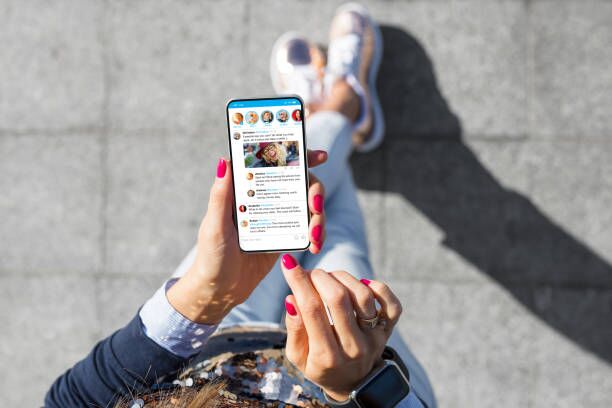 You must be using Instagram to expand your business. Whether as a supplement to your existing operations or as a standalone platform, you need to be optimizing your performance, which entails collecting data. How many people saw your post and viewed your videos as one of the essential pieces of information? But can you see who viewed your Instagram video post?
Further, we will guide you about the ways through which you can check how many people view your Instagram videos and posts!
Why Check Who See Your Instagram Videos?
It's simple to determine a video's primary interest. For example, you may choose the popularity of an Instagram video by looking at its views or Followers. Therefore, you may then compare those views to specific other videos.
You've released it to see how well it did with your following. Instagram's CEO, Adam Mosseri, explained how Instagram would be no longer a photo-sharing platform in the summer of 2021. However, he maintains that Instagram is moving its focus to video, although most users use the service for entertainment.
To keep up with this transition, small businesses that use social media to establish and engage with customers must create video content. Creating video content is one thing, but what happens after that? How do you know if anyone is looking or your efforts are in vain? Explore our guide to know about the standard video types that you can post on Instagram. Thus you are then allowed to see who sees your Instagram stories and videos.
Standard Video Post on Instagram:
Instagram's video material is divided into stories, Reels, and Video posts. We'll start with essential video links and reels. Unfortunately, there is no method for identifying every Instagram account that watches a particular video post or Reel at this writing. However, there are two sufficient grounds for Instagram's failure to disclose this knowledge.
Overload of information: Hundreds of thousands, if not millions, of people watch videos and reels. So how can you see who viewed your Instagram video post? Could you imagine how slow and clumsy it would be to present a list of persons in this situation?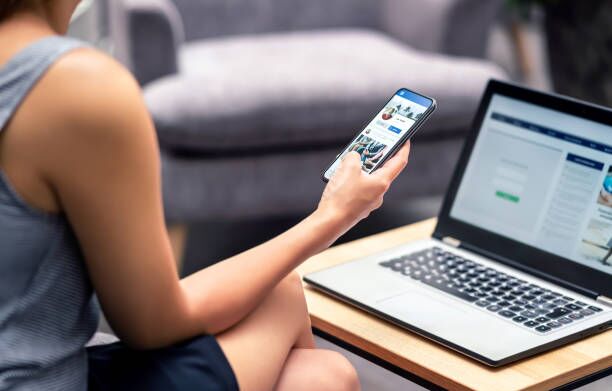 Watching specific movies and Reels is most often involuntary for many casual users. They also because algorithms have brought up the content without them actively seeking it out. Therefore, users may not want their accounts linked to every video they see. As per the famous 9gag, you can still see how many views, likes, and comments your movies and Reels have received, which is helpful information.
Metrics may be accessed in two ways: through your profile and from the Instagram analytics page. The simplest option is to check that so many people have viewed your video or Reel from your profile.
Go to your profile from the Instagram website.

You'll be able to see the overall amount of views for each of your videos and where it is. Follow the same steps for Reels views, but go to the Reels tab in step 1 instead:

Firstly, to obtain post insights, make sure you utilize an Instagram business bank account or change your account to a business profile (professional or creator). Therefore, then take the following steps:

Click the three-dot icon next to the post you would like to see the analytics for (Settings). To go to the Insights screen, select View Insights from the drop-down menu.
Therefore, you may visit the overall number of views, likes, remarks, saves, shares, and the video's reach from this page. However, although the interfaces on iPhone and Android devices may differ slightly, the buttons and labels may be the same.
Can Instagram Allow to See Profile Videos?
Instagram is rigorous about exposing who has viewed your account and content. As a result, it's no surprise that inquiries such as " how can you see who viewed your Instagram story?" are common.
You can see who saw your Instagram photographs and videos to some extent. But this only pertains to Stories. Unfortunately, this feature is not available for standard photo and video posts in the app. As a result, you won't be able to see who has viewed your Instagram photographs or videos in your feed. You can, however, see how many views a video has.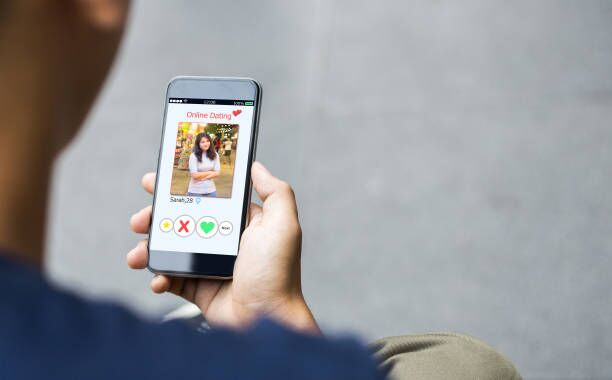 So does it show who viewed your Instagram video? If you have an Instagram business bank account, you can also view how many visitors. In the last few weeks, you've had how many more users have seen your material in their feed. However, you are unable to access the username list. Regular posts are restricted to information about who liked your shot and left a comment.
How to Check Who Viewed Your Instagram Posts Videos:
Unlike regular videos and Reels, Instagram allows you to see the number of people who saw your Story and their Instagram accounts. However, this is because Stories have a lower reach than Instagram feed items, and customers prefer to see Stories by clicking on them.
Even though video Stories are less likely to reach as many people as Reels and regular videos, they are still a fantastic way for marketers to communicate with their customers. Let us look at how much you can see who is watching your Story.
The simplest method is to go to your Instagram homepage and click on your Story (your profile image). When you click on the viewer numbers, a screen will display that displays the viewer breakdown.
The following information will be available on your Insights page regarding video views:
Go to your profile page and select the Insights option from the hamburger preferences button in the corner.

You'll receive comprehensive insights into the items you've shared in the previous seven days from there. Click on the Story you're interested in to see your Story views.

The Story's involvement stats may be viewed by clicking on it.

Knowing who viewed your Stories is an excellent approach to figuring out your target audience.
How do you Check the Views Your Instagram Video Has?
Instagram Stories quickly becomes one of the prevalent features. You can create or record a picture and share it as a post, just like a post. Therefore, your articles, and individual rods, are only visible for 24 hours following you create them.
You could save these video posts as Highlights to make them permanently in your Instagram profile. However, instead of deleting after 24 hours, Stories Highlighting allows you to store your stories in your account.
Unlike standard photo posts, you can see how many people have watched your Instagram videos, which show likes. How can you know who viewed your Instagram video?
Follow these methods and hack to see who viewed your Instagram video:
Select the video you wish to watch on the Instagram profile tab.

You'll see that your video has been appreciated by a user (usually as somebody who follows you and you follow back) and others beneath the video. Others should be reached.

The first number on the following screen represents the number of times your video has been viewed. The second figure is the number of people who have liked your video.
You won't be able to see the usernames of the entire viewers personally, but you can scroll through the list to see who enjoyed the video. Are they using the search bar at the top if you're looking for someone specific?
The total number of views is only provided for videos. The information pane for pictures will list users who liked it.
Why is Instagram Doesn't Allow to See Instagram Videos?
The bad news is that Instagram does not display who has seen a video post. At the same time, you won't be able to see who saw your movie. While many people on the internet ask several questions like How Much Should a Keyboard Cost? Some of them are also curious to know about the reason why Instagram doesn't allow them to see Instagram videos!
There is a technique to find out, which we'll discuss later. Let's start by explaining how the Instagram video uploading process works. It's simple to upload a video to Instagram. You either record an event or select an existing picture from your gallery to download. On Instagram, you may trim, filter, and edit the video and add a caption. Therefore, the video is then shared as a post.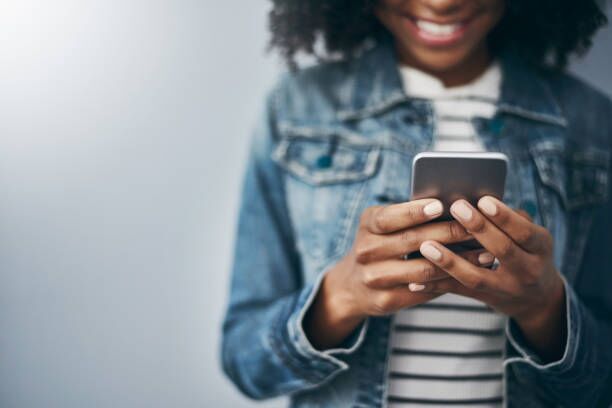 Unless you decide to remove them, your posts are permanent. Therefore, your posts are only accessible to your following when your account is private. How can you see who viewed your Instagram video?
Anyone can see your public account if you already have one! But How?
If one person watches the movie many times in a row, the view count does not increase. It's also worth noting that if the post has multiple videos. The viewing counter will not work. The view count your video upload has received is essential knowledge.
Since it can offer you a sense of what people, particularly your followers, are interested in. While less valuable than comments and likes, it might assist you in developing more effective Instagram techniques to increase your following or business success.
Final Verdict:
How can you see who viewed your Instagram video? Instagram gives users a lot of options for personalizing their experiences. But is there a method to check who has seen your Instagram posts? Instagram has developed itself as one of the most popular social media sites since its introduction in 2010. It's well-known, free to use, and one of those social media platforms everyone appears to provide an account.
However, this does not indicate that Instagram is perfect. Understanding how to do 'simple' activities has grown more complex as more functions have been offered. Users can return to a chronological home page on Instagram. But unless you know where to look, you might miss it altogether.
There are also secret options for seeing your initial likes. They are recovering lost content and turning off autoplay videos. However, these are all essential components to be aware of, yet Instagram frequently hides them from view.
With so many options and settings to remember, many Instagram users may believe there is a way to see who has seen their postings. And it's a reasonable assumption! Given Instagram's capabilities, a tool to identify who is watching your photo and video postings seem would be available. However, it isn't quite that simple.
FAQs:
Is it possible to see who saw your Instagram video?
You can also check who has viewed a video story while still live on Instagram stories. , But you will be able to see the total amount of views and users who have liked the postings.
Is it possible to see who watches your Instagram videos in 2020?
No. Instagram does not reveal who has visited your posts. You'll only know if they respond to you with more like that or a comment. If you have a business account, you will see not how many other people saw your posts but also who saw them.
Could someone see that I looked at their Instagram highlight if we aren't friends?
Yes, people will be allowed to see that you saw their Instagram Highlight if it was uploaded less than 48 hours after the initial report was published.
Is it possible to secretly monitor somebody's Instagram video?
Using an anonymous account or, to a degree, turning on aeroplane mode can help you access Instagram Stories anonymously. Some functions, the third-party sites and apps that offer anonymous Instagram Video viewing, can be inaccurate and insecure. However, more stories can be found in Insider's Tech Reference database.
How do you know who has viewed your Instagram?
The amount of people who have watched each photo or video in your Story is displayed in the bottom left corner. Tap the profile images on the bottom left to see the username of everyone who has seen your tale. Therefore, it's important to note that many story views cover all replays.